BYU provides all students access to the wellness app Welltrack Boost, helping them maintain their health and well-being throughout the semester.
Young adults between the ages of 18-25 are reported to have the highest rates of mental illness among any other age group at 33.7%, according to a 2021 study from the National Institute of Mental Health. With around 35,000 students enrolled at BYU and most within the 18-25 age range, many students are sure to encounter some form of stress during their time at BYU.
"School is definitely stressful, there's a lot on my plate and it's pretty overwhelming at times," Kylie Hunsaker, a BYU freshman, said.
To address the stress, BYU's Counseling and Psychological Services offers a multitude of resources from in-person therapy to cellular apps that provide useful tools to combat mental illness. The latest app being promoted, Welltrack Boost, is a research-based, personalized app used by college students all across the country. 
"We try to provide what we call a continuum of care, so we have resources that match what students want. Not everybody wants individual therapy, and so we have these other things along the way that can help them," CAPS Director Dr. Phil Rash said. "Welltrack Boost offers students an opportunity at any point to get some immediate help, to connect them to somebody that they can reach out to and talk to… It's personalized for students here."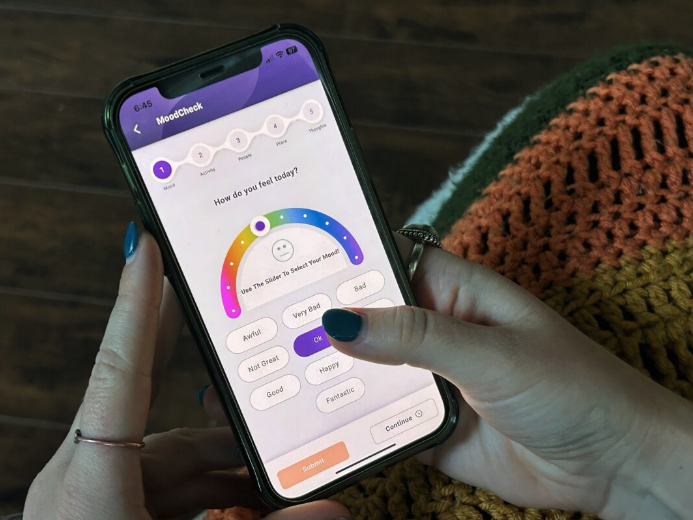 Boost provides online assessments of an individual's levels of anxiety, depression and stress before directing them to self-help courses teaching them about mental illness and coping mechanisms. 
Another feature of the app is the "MoodCheck," which acts as a sort of mood journal and provides insight into emotions over time. The app also includes thought journaling, gratitude journaling, healthy sleeping habits and a meditation function called "Find your Inner Calm" that teaches individuals easy relaxation techniques and mindfulness. 
"I feel like sometimes when you're stressed out, being able to write down your feelings is something that is helpful," BYU student Scott Sam said. "If you have it on an app, it's a little bit easier to use than having to have a physical journal, or like keeping it in notes somewhere… (Journaling) helps me feel productive and see what I've been doing throughout the day, and also brings back good memories."
The Boost app also provides a "Get Help Now" function for students in crisis who need immediate assistance. The feature allows students to call an emergency contact or the BYU CAPS front desk where they will have someone available to meet with them. If a student needs the crisis feature after hours, they can still call the CAPS number on the app and will be directed to the after-hours counselor.
"Students have access to help 24 hours a day, seven days a week and 365 days a year," Rash said.
Welltrack Boost isn't limited to mental illness. The app also provides on- and off-campus resources for financial problems, substance use, sexual violence and a host of other issues students may face. 
Boost is free for all BYU students.
This article originally appeared in The Daily Universe